Msinfo32 (System Information for Windows)
Msinfo32 (also known as "System Information for Windows", "System Info", or simply msinfo32.exe) is a system profiler for Windows that collects and displays system configuration information of your computer. This includes information about hardware resources, computer components, and software environment.
You can use Msinfo32 to quickly find system information about your PC for local and remote computers. However, you should be aware that this information can be forged by the owner of the PC and therefore you should not trust it if you want to buy a second-hand computer from an unknown person. Anyway, Msinfo32 will show reliable data if you personally reinstalled the operating system by formatting system drive.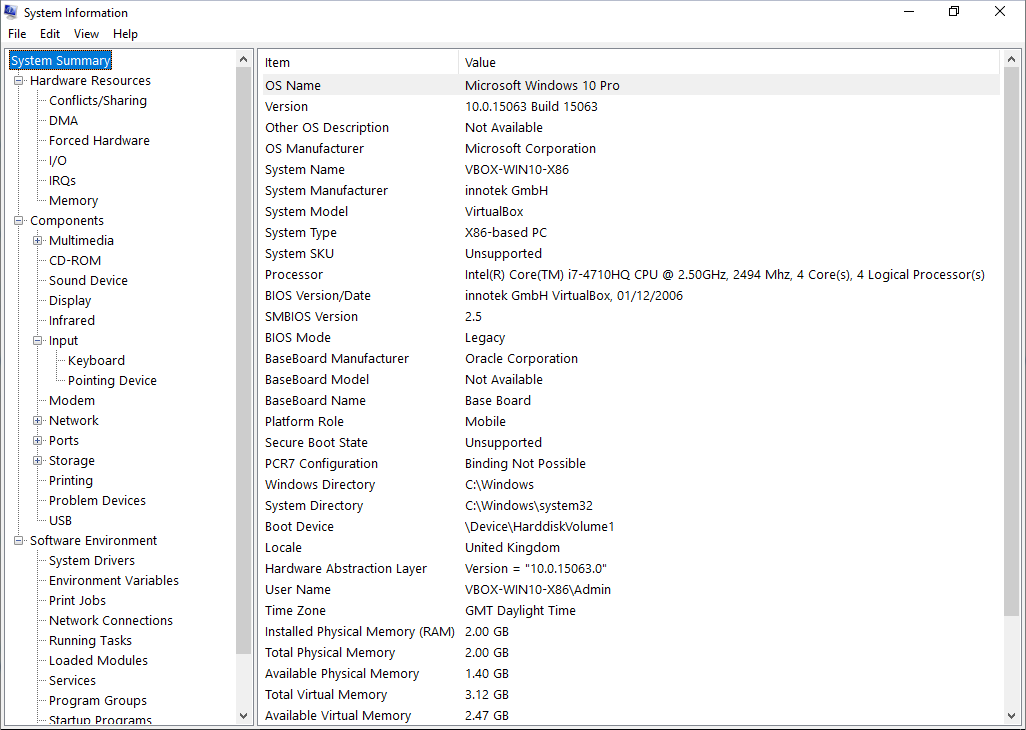 Run Msinfo32
Msinfo32 is a system software and this means that it is a built-in application for Windows 10, Windows 8, Windows 7, Windows Vista, and Windows XP. That is, you do not need to install it. You can launch it using several methods. The simplest way is to press Win R keys, type msinfo32 and click "OK":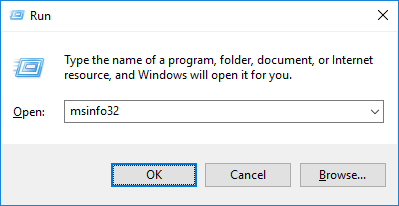 If you want to find out more ways to launch it, read How to run Msinfo32.
Msinfo32 Tips
Press Ctrl C keys to copy information (item and value) of the selected items.
You can select items as follows:

Click to select only the clicked item.
Press Ctrl A to select all items.
Hold Ctrl and click to select only clicked items.
Hold Shift and click to select a range of items.

Press Ctrl S to save the configuration of your computer as NFO file (useful to share info to others).
Press Ctrl F to show or hide the search form.
Click "View > Refresh" from the menu bar if the configuration or hardware has been changed.
Technical information provided by Msinfo32