Memory
Memory is located in the Hardware Resources category in System Information. The Resource column in the details pane displays the memory address of the device that is listed in the Device column. In addition to this, thanks to the Status column, you will know if everything is working properly.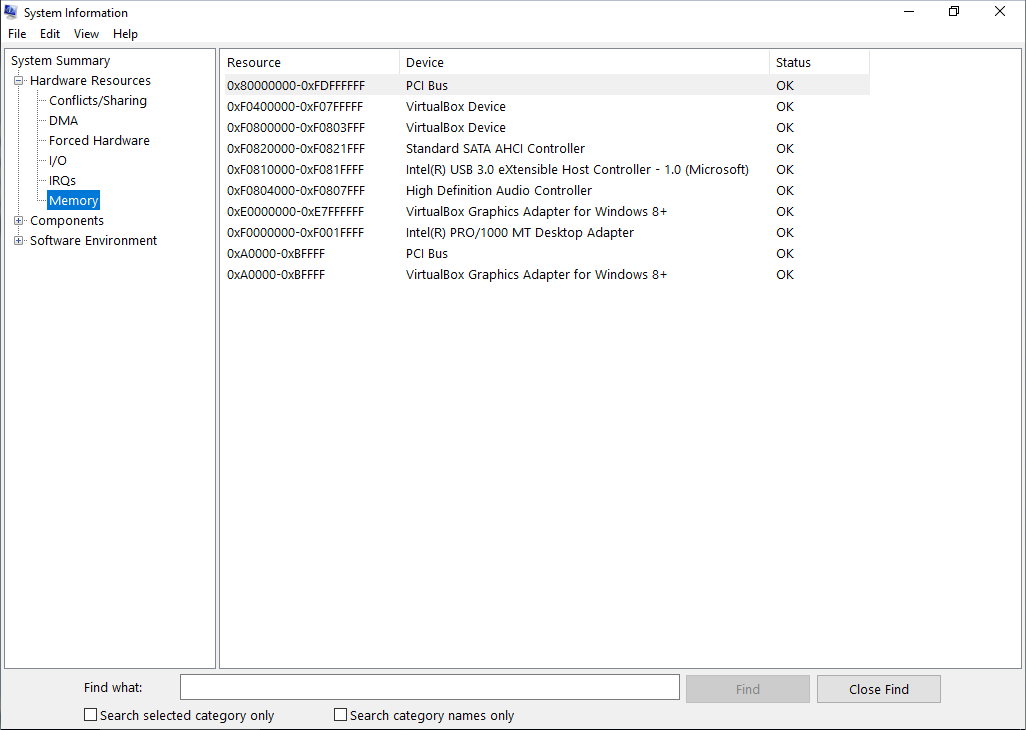 Memory address ranges are used for communication between devices and the operating system. Each device requires its own range of memory. If you are experiencing problems and two devices are configured to use the same memory address range, you can try the following troubleshooting solutions:
Use Device Manager to locate and troubleshoot the problem.
Contact the device manufacturer to obtain an updated device driver.