Multimedia
Multimedia is located in the Components category in System Information. It contains two subcategories: Audio Codecs and Video Codecs. These subcategories contain information about audio and video codecs.
For each codec, the following information will be provided:
Codec
Manufacturer
Description
Status
File
Version
Size
Creation Date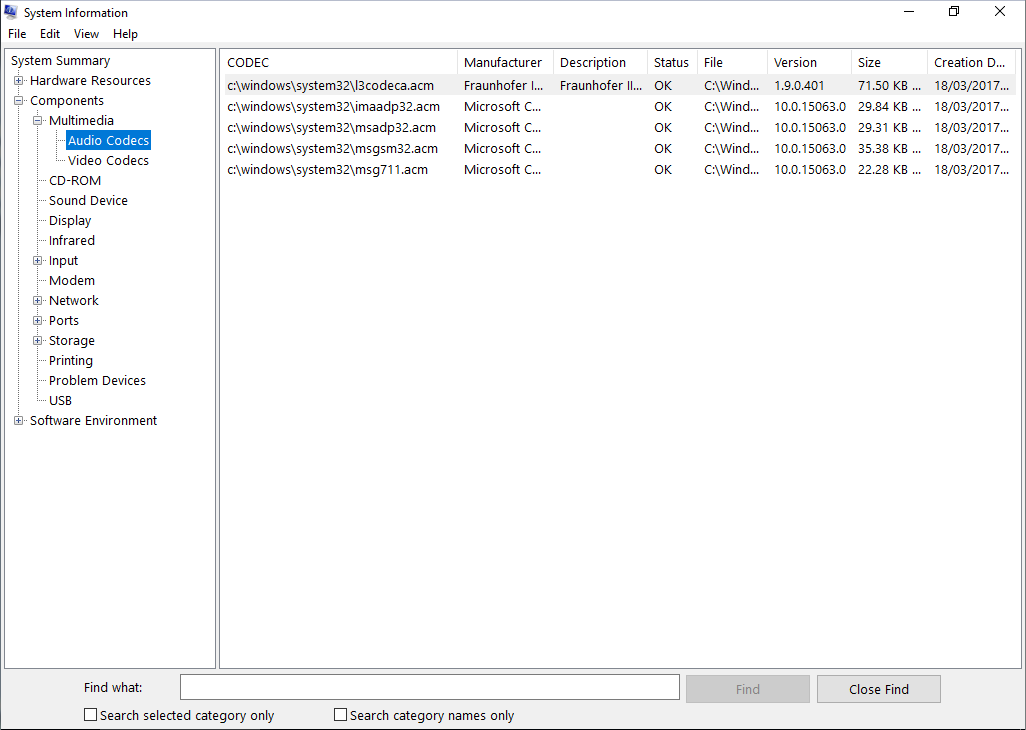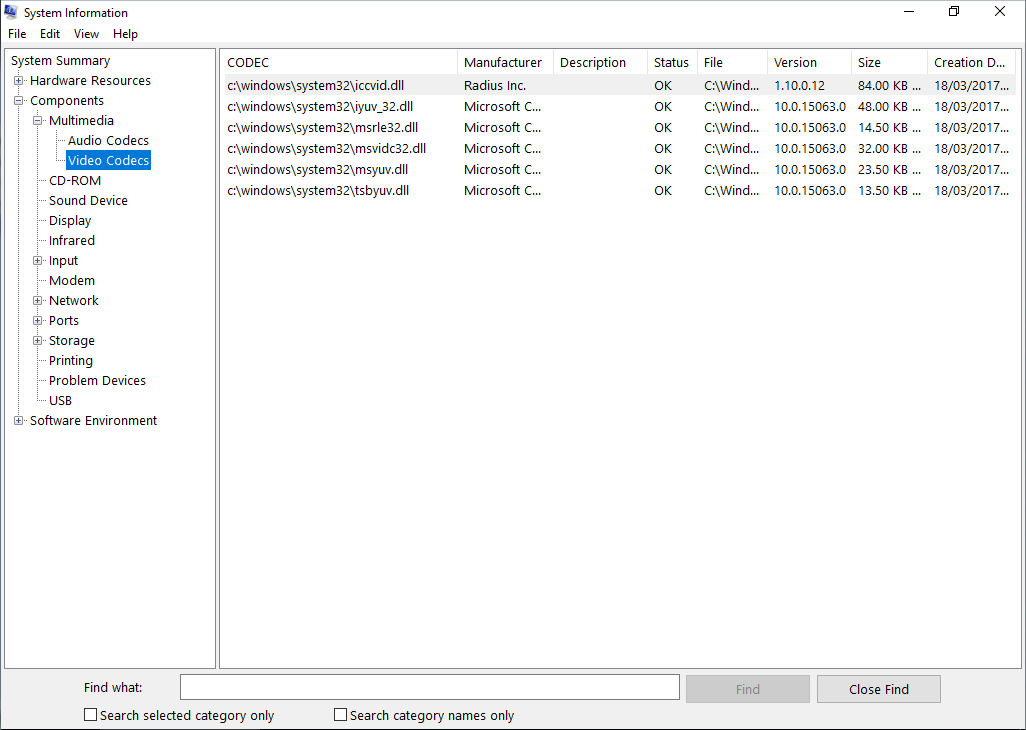 If you experience problems when playing back multimedia files or if there are errors in multimedia applications, such as Windows Media Player, you can check this Multimedia category to verify their settings.