Network
Network is located in the Components category in System Information. It contains three subcategories: Adapter, Protocol, and WinSock. These subcategories display information about the network adapters, protocols, and WinSock settings on your system.
Network adapters contain approximately the following information:
Name
Adapter Type
Product Type
Installed
PNP Device ID
Last Reset
Index
Service Name
IP Address
IP Subnet
Default IP Gateway
DHCP Enabled
DHCP Server
DHCP Lease Expires
DHCP Lease Obtained
MAC Address
I/O Port
Memory Address
Memory Address
IRQ Channel
Driver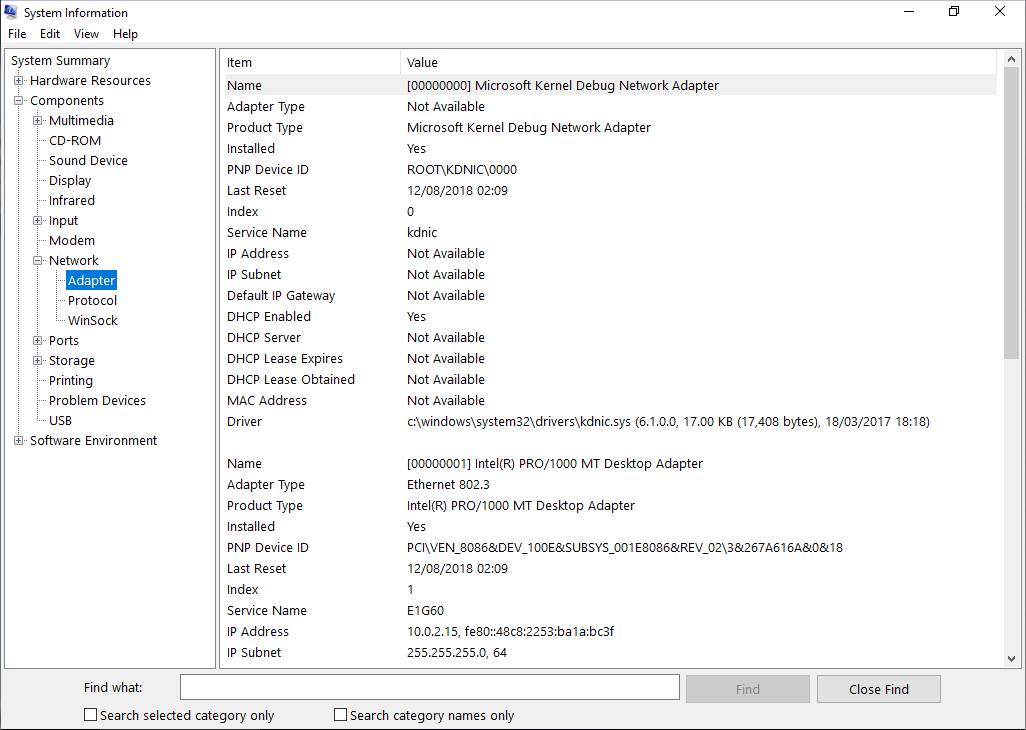 A little less data will contain network protocols:
Name
Connectionless Service
Guarantees Delivery
Guarantees Sequencing
Maximum Address Size
Maximum Message Size
Message Oriented
Minimum Address Size
Pseudo Stream Oriented
Supports Broadcasting
Supports Connect Data
Supports Disconnect Data
Supports Encryption
Supports Expedited Data
Supports Graceful Closing
Supports Guaranteed Bandwidth
Supports Multicasting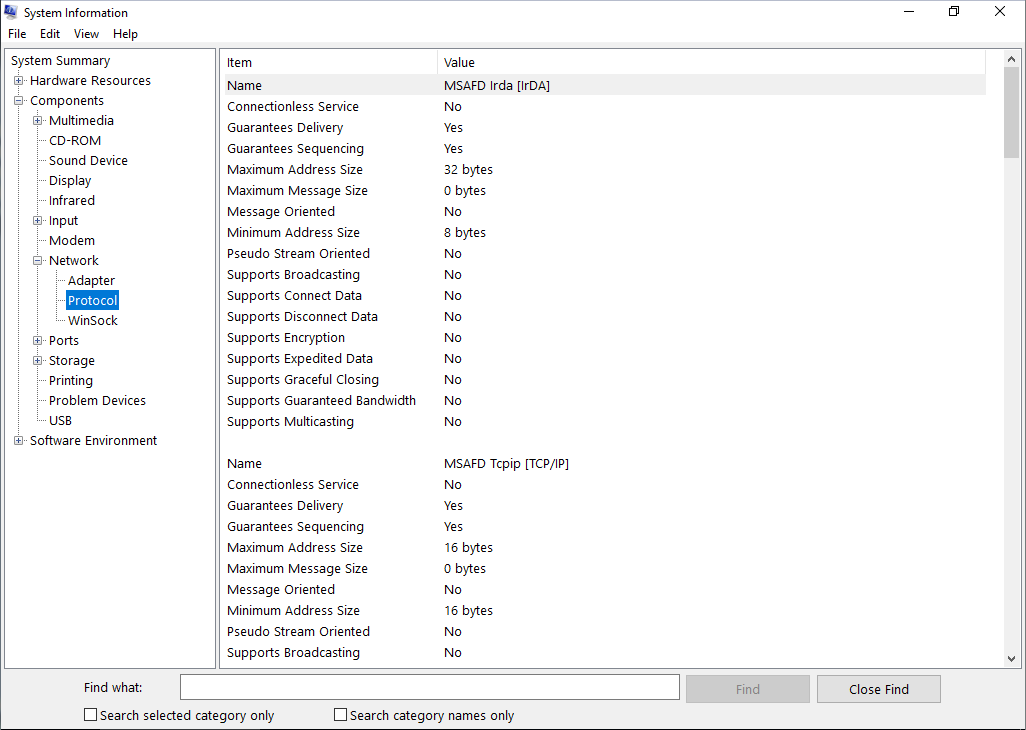 Only file, size, and version are available for WinSock Settings: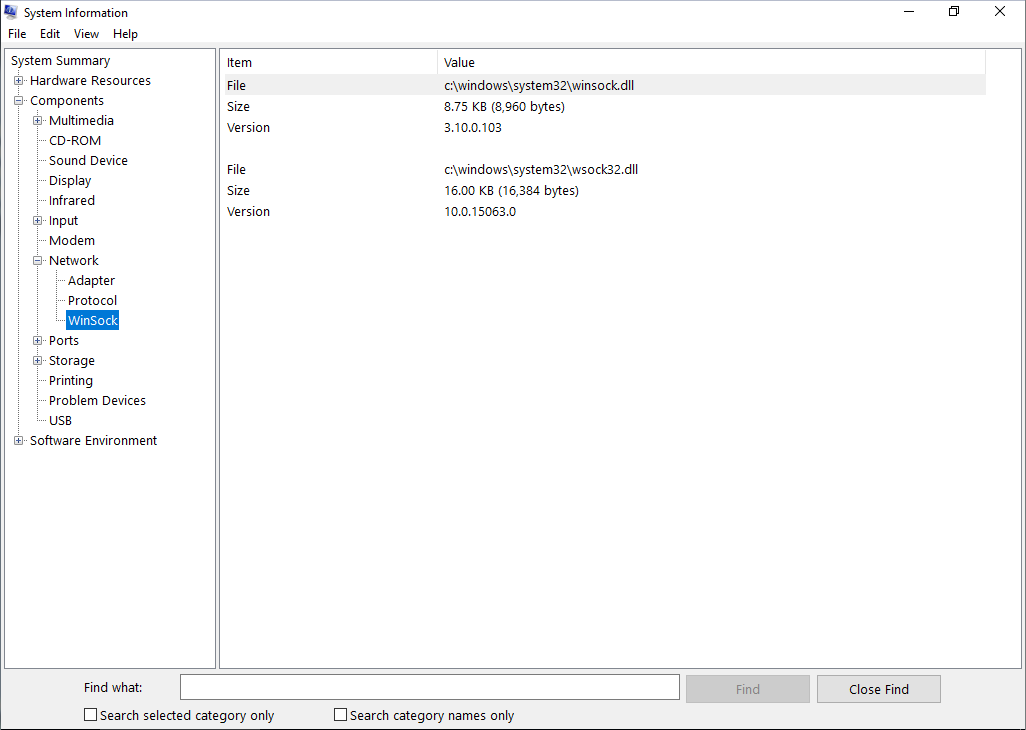 Support engineers and network administrators can use this information to verify network configurations. You can also use the Network Diagnostics tool, which is available in Control Panel, to access information about your network settings.