Display
Display is located in the Components category in System Information. It lists information about the display devices on your system. You can use this information to determine the manufacturer of the device and then contact the manufacturer for device updates. You can also verify the display resolution, which helps troubleshoot display problems.
Each display device connected to your PC will contain the following information:
PNP Device ID
Adapter Type
Adapter Description
Adapter RAM
Installed Drivers
Driver Version
INF File
Color Planes
Color Table Entries
Resolution
Bits/Pixel
Memory Address
Memory Address
I/O Port
IRQ Channel
I/O Port
I/O Port
Memory Address
Driver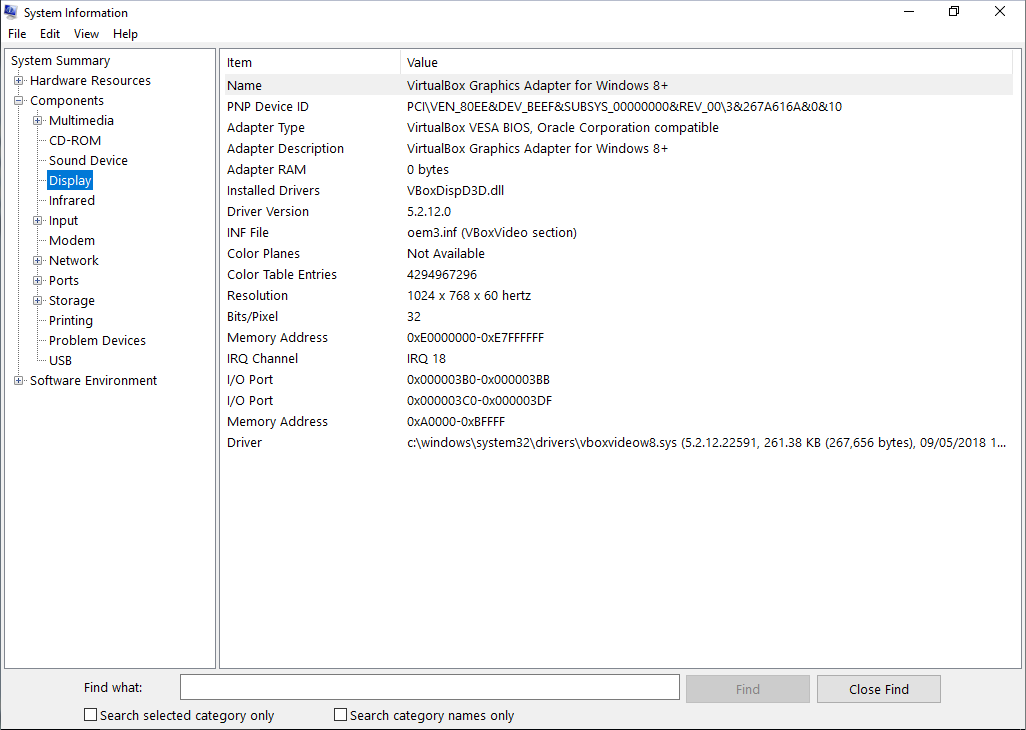 You should use Device Manager to verify that your system is using signed drivers.