Input
Input is located in the Components category in System Information. It contains two subcategories: Keyboard and Pointing Device. These subcategories contain information about your keyboard, pointing device ("mouse"), and other input devices.
You can troubleshoot keyboard problems by clicking Keyboard in Printers and Other Hardware in Control Panel. You can troubleshoot pointing device problems by clicking Mouse in Printers and Other Hardware in Control Panel.
For each keyboard, you will see the following data:
Description
Name
Layout
PNP Device ID
Number of Function Keys
I/O Port
I/O Port
IRQ Channel
Driver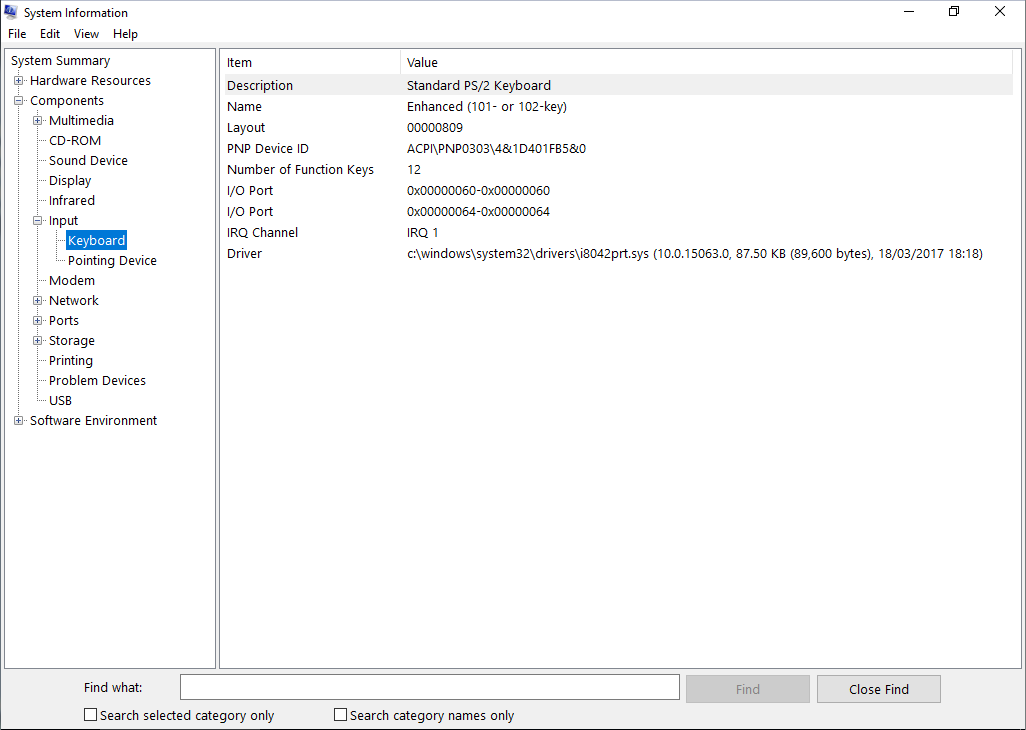 Slightly different information for mice and other pointing devices:
Hardware Type
Number of Buttons
Status
PNP Device ID
Power Management Supported
Double Click Threshold
Handedness
Driver
If you are troubleshooting an input device that is not a USB device, you must shut down the computer before you unplug or reconfigure the device. Refer to your hardware manufacturer's documentation for more information.