Storage
Storage is located in the Components category in System Information. It contains four subcategories: Drives, Disks, SCSI, and IDE. Storage displays information about the drives, disks, SCSI controllers, and IDE controllers on your system.
Drives displays information for all the drives on your system, including information about the drive letter, file system, size, free space, volume name, and volume serial number. Disks displays information about your disk drive, including the manufacturer, model, size, number of partitions, and partition size. SCSI and IDE display information about each of the device controllers, including the name, manufacturer, status, IRQ channel, and driver.
Drives is an area of storage that is formatted with a file system and has a drive letter. The storage can be a floppy disk, a CD, a hard disk, or another type of disk. You can view the contents of a drive by clicking its icon in Windows Explorer or My Computer.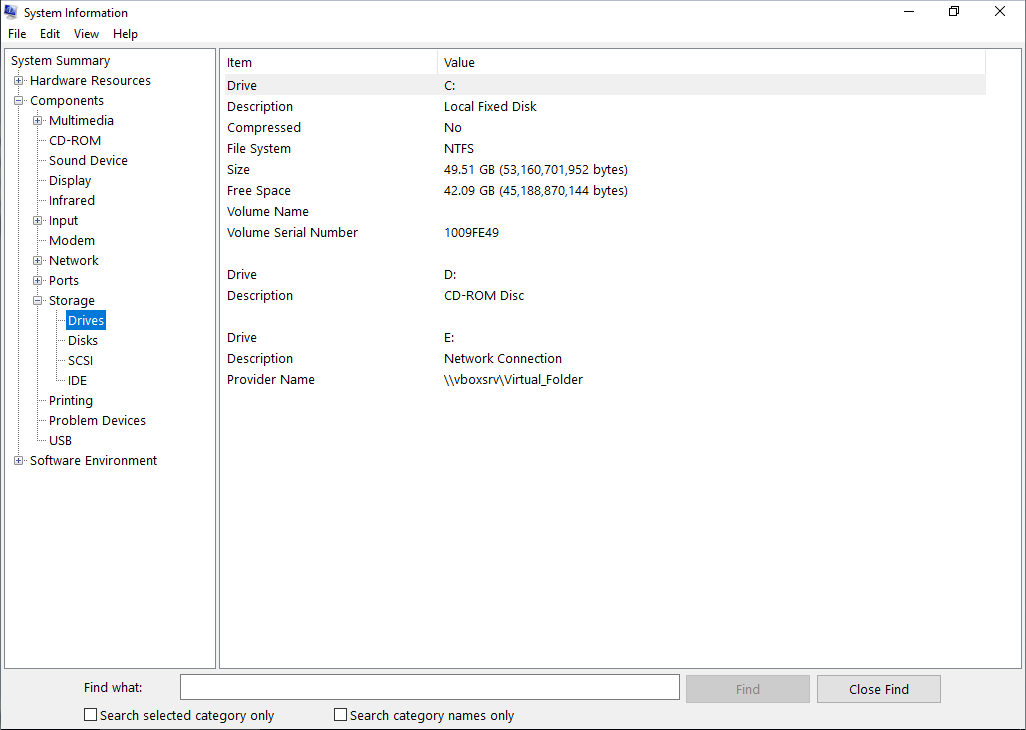 Disks is a storage device that is attached to a computer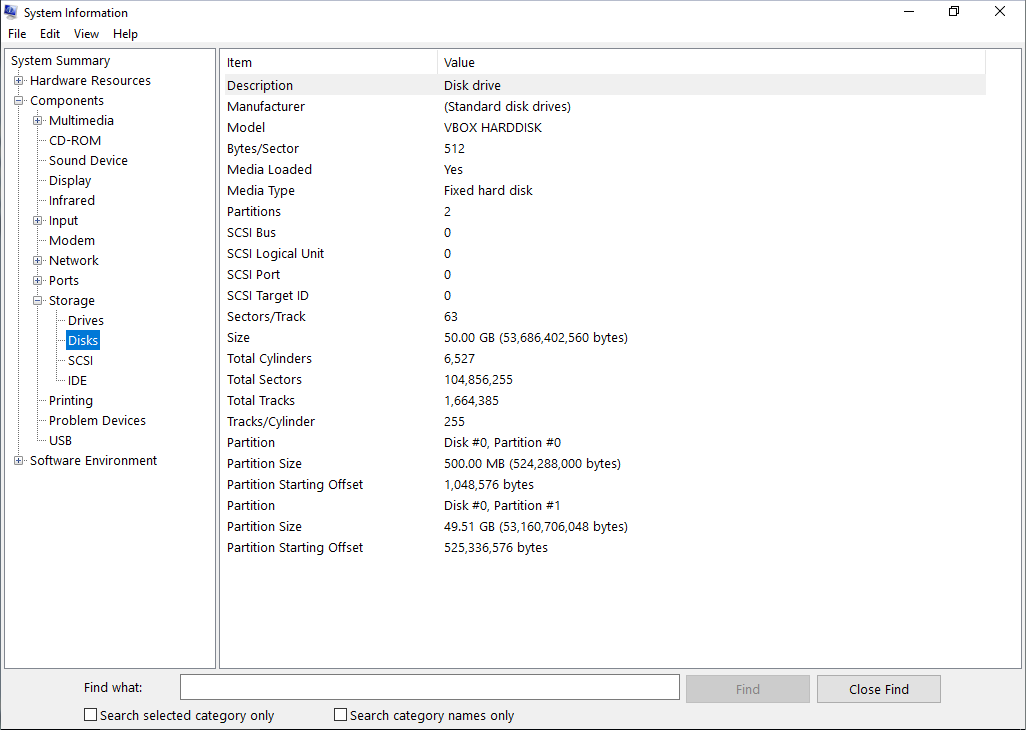 SCSI (an acronym for "Small Computer System Interface") is a standard high-speed parallel interface defined by the American National Standards Institute (ANSI). A SCSI interface is used for connecting microcomputers to peripheral devices such as hard disks and printers, and to other computers and local area networks (LANs).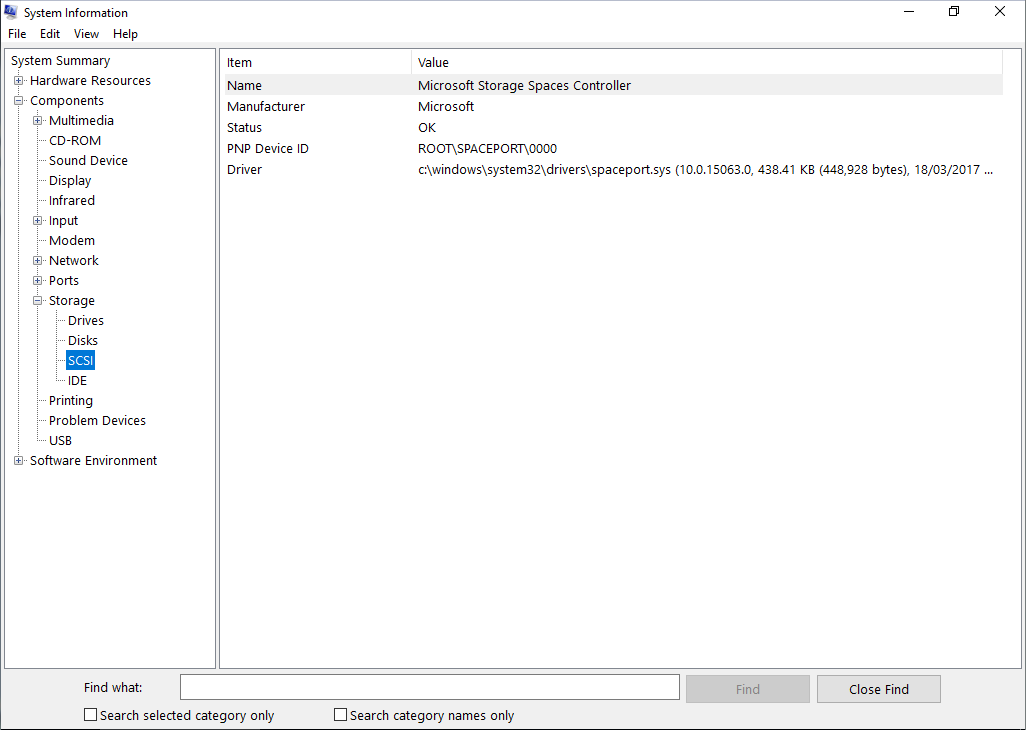 IDE (an acronym for "Integrated Device Electronics") is a type of disk-drive interface in which the controller electronics reside on the drive itself, eliminating the need for a separate adapter card. IDE offers advantages such as look-ahead caching to increase overall performance.